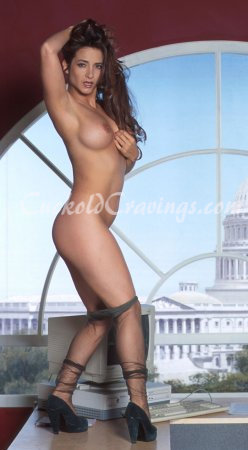 What's the longest you've ever been able to keep an erection? Judging from how fast you got a hard on just by looking at my pictures, I'm guessing you're an over-eager boy who blows your load too fast and leaves your woman unsatisfied. I know, just as your wife knows, that you have no endurance; you're so lucky to be getting pussy at all, that your desire gets the better of you, and before you know it, all you have to offer is a messy, softening prick. Considering your lack of stamina, you're not really that surprised that she's cuckolding you, are you?

My husband is just like you: a sad quickie screw. I got sick of trying to help him prolong his orgasms, so now we make a game out of it: the faster he gets off, the more guys I get to play with later on. I've come to appreciate a man who can get it up and keep it up for hours, both because it feels so good and because every extra-marital fuck I have gives me more fodder for mocking my useless cuckold husband.

Just a second of my deep, sultry voice in your ear and I bet you'll be well on your way to spent. And it's a good thing, too, because the sooner I'm done with a worthless cuckold like you, the sooner I can enjoy my after-sex cigarette and get back to the marathon sex that really turns me on.
Phone Sex Central ®